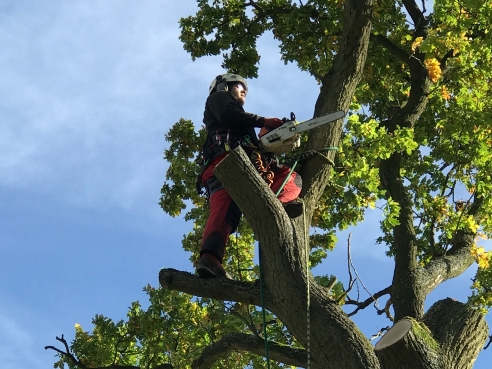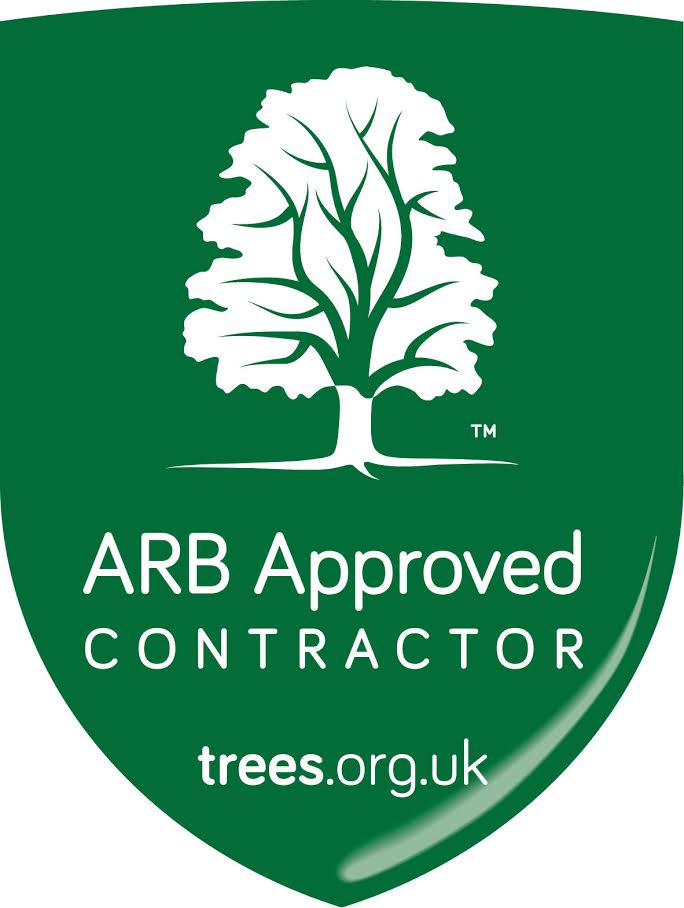 We offer a full range of gardening services from Hedge Cutting, pruning, through to complete tree removal.
We can cater for any type of property, so please contact us with you requests.
Corporate Businesses & Schools - See our Arboriculture Section for specialist services.
Our Arborist Tree Surgeon Services at glance:
Tree Surveys and Management Plans
Consultancy and Advice
Tree Felling & Dismantling
Crown Lift & Reductions
Pollarding
Pruning & Hedge Cutting
Tree Planting (small to large scale trees)
Deadwooding
Garden Clearances
Services provided to both Commercial and Domestic
Safety is our number one priority. All of our work is undertaken by qualified and experienced arboriculturists. This guarantees that completed work meets, or exceeds, British Safety standards (BS 3998).
We are proud of our fantastic team and we are committed to working with a highly regarded external training provider to ensure our staff are valued and can continue their professional development. Our colleagues are encouraged to continue their academic studies outside of the workplace in order to maintain their professional standards, improve their skills and increase their areas of expertise.
Contact us today for a Free and Fixed Cost quotation – 01384 892252
Aged Tree Management
In our old age we all need a little help! Thanks to both invasive and non-invasive systems we can often prolong the life of the tree for future generations to enjoy. If you have concerns or would just like an expert view, then please do not hesitate to contact us.
Branch Removal
The removal of branches can be necessary for a number of reasons, most typically, branches which have been damaged as a result of external forces such as wind, or being hit in some way.
In other instances, removing branches may stop the spread of disease. If you are unsure whether or not a tree requires branches removing for this reason, please feel free to contact us and we'll happily address your concerns and see what, if any, work may be required.
Consultancy And Advice
Our team understands that just as almost every job is different, our customers' requirements can also differ. Indeed, sometimes it isn't always clear what may be required.
Therefore, we are always pleased to carry out inspections and are happy to offer straightforward, friendly advice on the most suitable course of action to take, whilst we also take care of the paperwork; from any necessary risk management reports through to tree preservation order applications, we are here to help.
Feel free to contact us by phone or email for impartial advice, or a free consultation so that we can offer professional guidance. Alternatively, contact us via Twitter @cgslimited for a fast, free and friendly response.
Crown Lift
Similar to the process undertaken for Crown Reductions, Crown lifts involve processes which primarily focus on removing the lower limbs of a tree.
This process is used predominantly on lanes, road and highways in order that traffic may pass by safely, preventing damage to either the trees, vehicles or pedestrians.
Crown Reductions
In certain circumstances, for safety, practicality or simply aesthetics, it may be necessary to reduce the overall height or 'spread' of a tree. For example, the wellbeing of a tree can occasionally be adversely affected by its limb weight (thick, heavy branches). Shorting such branches at suitable points, whilst seeking to maintain the overall shape of a tree can significantly reduce such effects.
Sometimes it isn't always clear what may be required. Feel free to contact us by phone or email for impartial advice, or a free consultation, so that we can offer professional guidance. Alternatively, contact us via Twitter @cgslimited for a fast, free and friendly response.
Pollarding
Effectively a form of pruning, this method is used to keep control of the size of trees. This work can effectively control the canopy of mature trees as part of an overall tree management plan.
Stump Removal
A far more laborious, time consuming and arduous task than many anticipate. Removing a stump can be made immeasurably more efficient by using one of our many pieces of specialist equipment. The use of a stump-grinding machine, does exactly what it says: it grinds out a tree stump in order to expedite access, egress and removal off-site.
Tree Felling And Dismantling
At times we recognise that nature can be incompatible with the modern, urban environment in which many of us now live. Despite the best intentions, and often commendable efforts, sadly, there is no alternative other than to remove trees in certain circumstances.
For example, situations in which there may be a high degree of risk to the general public, or to property; or others in which it is necessary to remove diseased or dead trees which pose a hazard.
When, and if this is case, we are strongly committed to felling trees safely and in areas of restricted size will carry out systematic, sectional felling in order to reduce risk and damage to either life or the environment.
Tree Planting
This is an area of grounds maintenance in which we specialise, in large part due to the enthusiasm, expertise and interest which runs throughout our dedicated team of arboriculturists.
Whilst we specialise in larger tree planting, our highly knowledgeable team welcome enquiries relating to all areas of arboriculture and we are always willing and able to make recommendations and suggestions.
We are proud of the successful planting projects we have completed for a huge range of customers, small and large. Our expertise and access to a wide network of specialists ensures we can satisfy even our most particular clients 'requirements in the following areas:
Our experienced, knowledgeable team are experts at sourcing all varieties of tree.
We have an extensive range of specialist vehicles and equipment ensure we can move and relocate large trees, including the use and installation of root anchoring systems.